1. Praça das Flores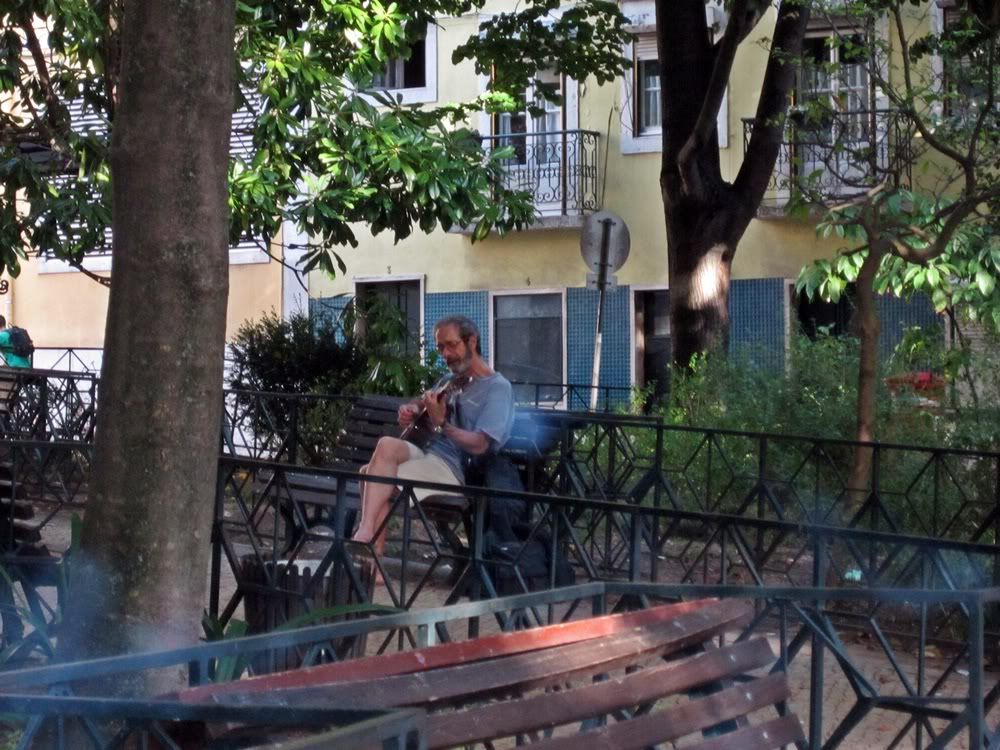 Whenever I can, I spent the last hours of sunshine at Praça das Flores, a garden in Lisbon. It's beauty isn't particularly exciting but I love the fact that it is quiet. I usually just meet some friends for small talk and a coffee but sometimes I like to just sit by myself, read a book and listen to whoever is playing music - which is something that happens quite often.
Sempre que posso passo as últimas horas do dia na Praça das Flores, um jardim lisboeta. A sua beleza não é particularmente entusiasmante mas gosto do facto de ser sossegado. Geralmente encontro-me com amigos para um café e um pouco de conversa fiada mas por vezes também gosto de me sentar sozinha, ler um livro e ouvir quem quer que esteja a tocar - algo que acontece com alguma frequência.
2. Jerónimo's Monastery // Mosteiro dos Jerónimos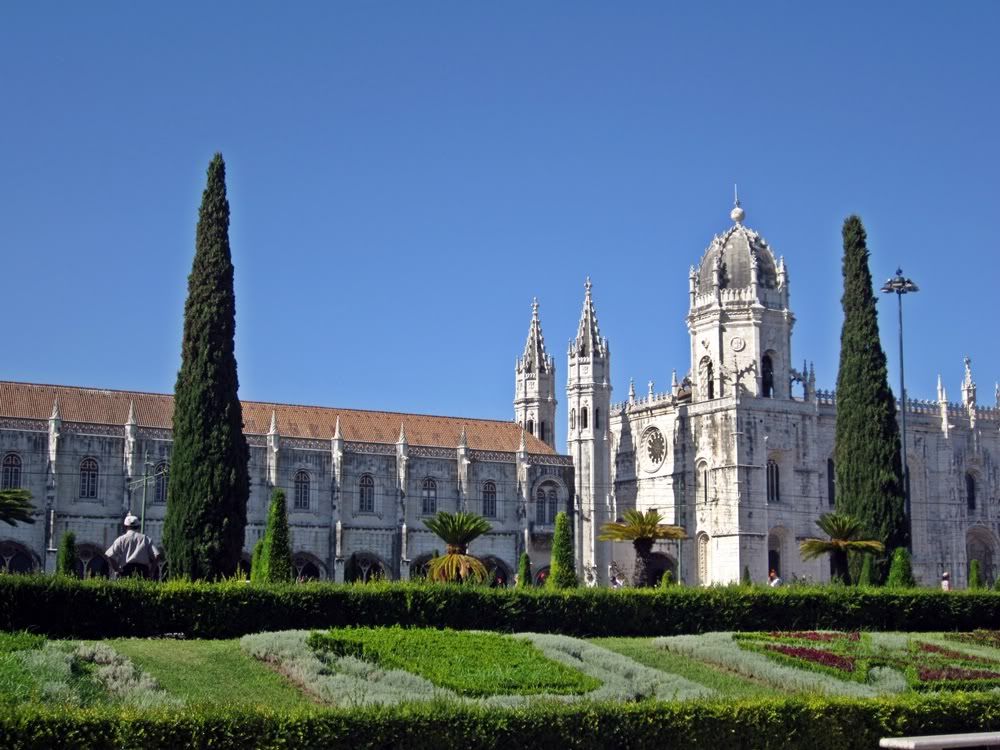 Centuries ago, Portugal, a tiny European country, became extremely rich by sailing the oceans, discovering "new" lands, stealing their wealth and enslaving and murdering it's native people. Thanks to this wealth, we built huge monuments that despite the terrible things that are associated with them, are of unquestionable beauty. The Jerónimo's Monastery is one of them. If you ever decide to visit Portugal, this is one of the reasons you should go to Belém.
Há séculos atrás, Portugal, um pequeno país europeu, tornou-se extremamente rico ao viajar pelos oceanos, descobrindo "novas" terras, roubando-lhes as suas riquezas e escravizando e matando os seus povos nativos. Graças a essa riqueza, construímos monumentos enormes que, apesar das coisas horríveis que lhes estão associadas, são de uma beleza inquestionável. O Mosteiro dos Jerónimos é disso exemplo e é um dos motivos para visitar Belém.
3. Berardo's Collection // Colecção Berardo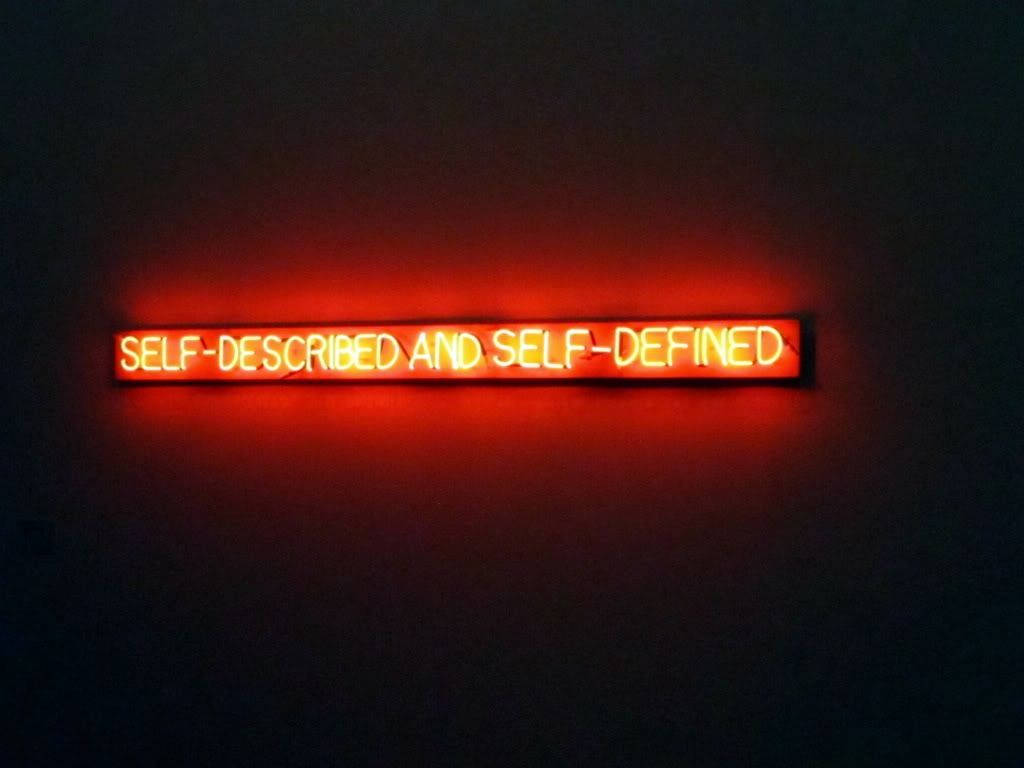 The
Berardo Museum
at CCB - Belém's Cultural Center, is another. Lots of interesting exhibitions with free entrance everyday.
O Museu Berardo no CCB - Centro Cultural de Belém, é outro. Várias exposições interessantes com entrada livre todos os dias.
4. Milka and Oreo // Milka e Oreo
Been having waaay too many of these latelly. But how can I help myself? This is one of the best chocolate mixture I've seen in a while.
Tenho abusado no consumo deste chocolate nos últimos tempos. Mas como resistir? É uma das melhores misturas de chocolates que tenho visto.
5. Scented candles from Zara Home // Velas de cheiro da Zara Home
I've been a bit candle obsessed lately, whenever I am home there is one candle burning. Zara Home's candles come in a cylindrical shape and have many scents. Black Vanilly is my favorite by far. Too bad there aren't that cheap...
Tenho andado um pouco obcecada por velas ultimamente, sempre que estou em casa há uma vela acesa. As velas da Zara Home vêm numa forma cilíndrica e têm vários cheiros. O Black Vanilla é o meu favorito, de longe. É uma pena não serem lá muito baratas...