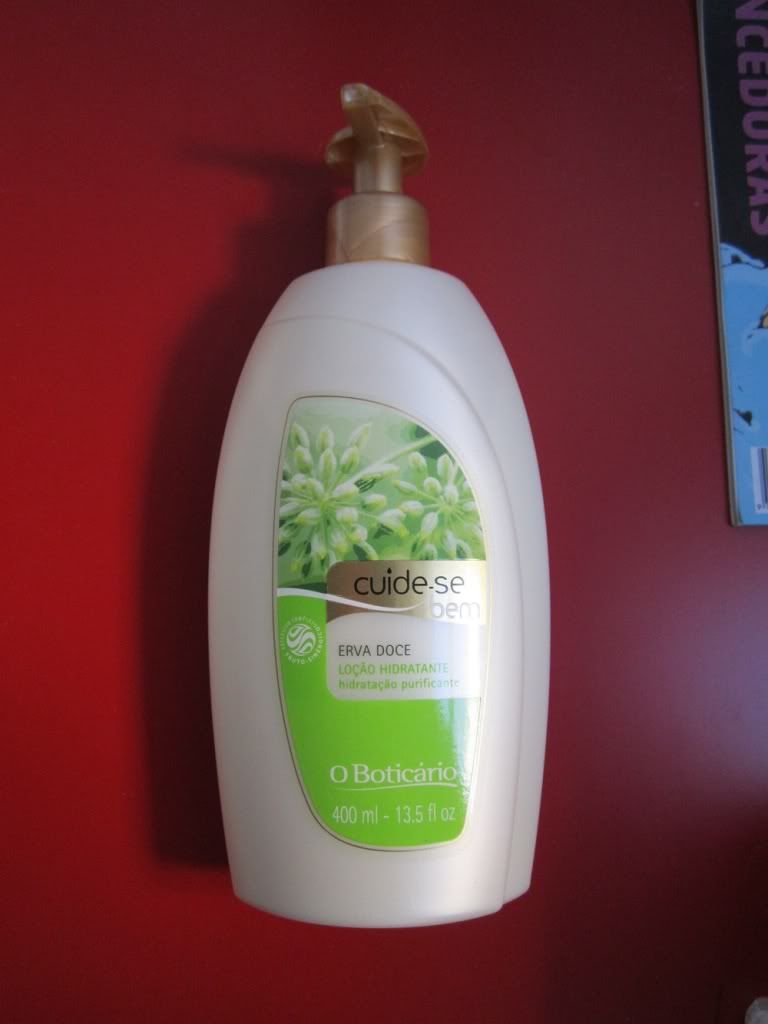 I have very dry and sensitive skin on my legs. They always feel dehydrated and itchy. Because of that, I am always trying new stuff and this aniseed lotion seemed interesting. I had never tried something with aniseed on it but was sold when founding out that it has a purifying and calming action. This is what Boticário has to say about it:
Light, easy to apply and quickly absorbed. Based on the exclusive Fruit-Synergy Complex, a combination of active ingredients known for their moisturising, antioxidant and emollient properties, together with aniseed, renowned for its purifying and calming action. - Dermatologically tested. - Provides prolonged hydration and leaves skin smooth and lightly perfumed. 400ml, 8,99€ online.
A pele das minhas pernas é muito seca e sensível. Sinto-a sempre desidratada e com comichão. Por isso mesmo, ando sempre à procura de coisas novas para experimentar e esta loção de erva doce pareceu-me interessante. Nunca tinha experimentado nada com este ingrediente mas ganharam-me quando soube que tem propriedades purificantes e calmantes. O que o Boticário diz:
Com uma textura leve, fácil de espalhar e de rápida absorção. Possui o exclusivo Complexo Fruto-Sinérgico, uma combinação de ingredientes activos conhecidos pelas suas propriedades hidratantes, antioxidantes e suavizantes, aliado à Erva Doce, reconhecida pela sua acção purificante e calmante. - Dermatologicamente testado. - Proporciona hidratação prolongada e deixa a pele macia e delicadamente perfumada. 400ml, 8,99€ online.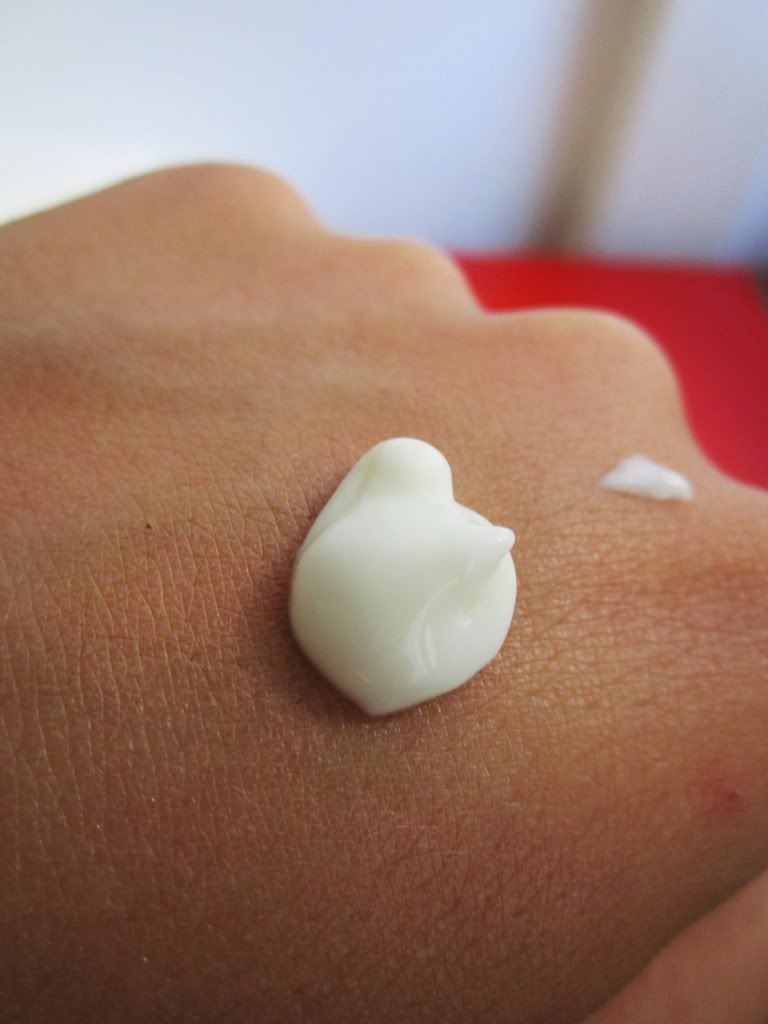 It's a lightweight moisturizer, like most lotions tend to be. It does get absorbed rather quickly, which is something I like. I'm not so sure about the prolonged hydration, as I find myself reaching for it again after 24 hours (just like most moisturizers I've used). Regarding the scent, it does stay on for a couple of hours - doesn't bother me but I'm not a fan. I just don't get the point of putting perfume on body or face products as they are not useful and can harm sensitive skin. The best thing about this lotion, in my opinion, is it's calming proprieties. My skin is über sensitive after waxing and this is one of the few things that keeps it okay. This can be a nice year around moisturizer for those with normal skin and it gives you a nice cooling sensation during the hot summer days. For those with dry skin like myself, it's best if you use it only in the warmer months.
É um hidratante leve, tal como costumam ser a maior parte das loções. É absorvido depressa, que é algo que me agrada. Não estou tão certa quanto à hidratação prolongada de que a marca fala, uma vez que me vejo a usá-lo novamente ao fim de 24 horas (tal como com a maior parte dos hidratantes que já usei). Quanto ao odor, ele fica durante algumas horas - não me incomoda mas não sou fã. Não percebo o objectivo de pôr perfume em produtos para o corpo e para o rosto uma vez que não são úteis e podem prejudicar as peles sensíveis. Na minha opinião, o melhor desta loção é a sua propriedade calmante. A minha pele é super sensível depois de me depilar e este é um dos poucos produtos que a mantem bem. Este pode ser um bom hidratante para o ano inteiro para aqueles com pele normal e nos dias mais quentes proporciona uma sensação refrescante bem agradável. Para aqueles com pela seca como a minha, é melhor usarem-no apenas nos meses quentes.