1. The last couple of months // Os últimos meses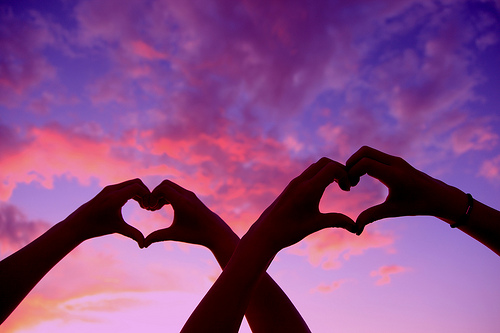 The last couple of months have been crazy but great. I had a broken heart the last time I wrote a post like this and was about to leave my ex-boyfriends place to go share a flat with a woman I din't knew that well. The first two weeks where awfull, with me crying almost every day, not eating and plain miserable. My ex-boyfriend stop talking to me and I finally realized it was over for good. I began going out with my friends and with my house mate D., meet new and interesting people, having a lot of fun with someone in particular and relearning to have fun and be happy by myself.
You know those Hollwood movies where a girl's hearth gets broken, she feels really depressed for a while, then meets a guy who'll show her that she really is single and that it is quite fun and all of the sudden the ex comes back telling her that he made a huge mistake and that he loves her deeply? You know, those things that only happen in the movies that can only happen to one in a million? Yeah, it happened to me. Not really sure what I wan't to do but I'm putting myself first and that's all that matters.
Os últimos meses foram loucos mas muito bons. Estava a sofrer um desgosto de amor da última vez que escrevi um post destes e estava prestes a abandonar a casa do meu namorado para ir viver com uma mulher que não conhecia assim tão bem. As primeiras duas semanas foram horríveis, comigo a chorar quase que diariamente, a não comer e a sentir-me miserável. O meu ex-namorado parou de falar comigo e aí percebi que estava tudo acabado de vez. Comecei a sair com os meus amigos e com a minha colega de casa D., a conhecer gente nova e interessante, a divertir-me muito com uma pessoa em particular e a reaprender a divertir-me e a ser feliz sozinha.
Sabem aqueles filmes de Hollywood nos quais uma rapariga passa por um desgosto de amor, sente-se muito deprimida durante algum tempo, conhece um homem que lhe vai mostrar que está mesmo solteira e que isso até é divertido e de repente o ex regressa a dizer-lhe que cometeu um erro enorme e que a ama imenso? Sabem aquela coisa que só acontece no cinema e a um num milhão? Pois, aconteceu-me. Não estou certa do que quero fazer mas sei que me estou a pôr em primeiro lugar e isso é tudo o que importa.
2. A bicycle // Uma bicicleta
All of the sudden I realized that I am surrounded by bike-lovers. Not just people that drive a bicycle during the weekend but real bike enthusiasts: people who go to work everyday on their bikes, who take part of events like the
Critical Mass
in Lisbon and that try actively to engage everyone around them in the bike spirit. Well, I guess they got me. I am living in a neighborhood in the center of Lisbon so it's easy for me to go everywhere I need on a bike as long as I plan the exact route. I need a
lot
of exercise and biking would be a nice way to do it. Lisbon is known for it's seven hills and it's awful drivers but if other people can do it, why can't I? I haven't actually bought a bike yet, I am still trying to figure out which type is the best for me. The part that scares me the most is the traffic part but my friends already planed some easy routes for us to do on my first days as a biker.
Subitamente apercebi-me de que estou rodeada por amantes de bicicletas. Não são apenas pessoas que andam de bicicleta aos fins-de-semana mas verdadeiros entusiastas da bicla: pessoas que vão trabalhar todos os dias de bicicleta, que participam em eventos como a Massa Crítica em Lisboa e que tentam de forma activa envolver todas as pessoas à sua volta no espírito das bicicletas. Bem, parece que me convenceram. Estou a viver num bairro no centro da cidade por isso é fácil chegar à maior parte dos sítios de bicicleta desde que planeie bem o trajecto. Preciso de muito exercício e esta parece-me uma boa forma de o fazer. Lisboa é conhecida pelas suas sete colinas e pelos seus maus condutores mas se os outros conseguem fazê-lo, eu também consigo. Ainda não comprei a bicicleta, ainda estou a tentar perceber qual será a melhor para mim. Aquilo que mais me assusta é a ideia de andar no meio do trânsito mas os meus amigos já prepararam alguns percursos fáceis para fazermos nos meus primeiros dias como ciclista.
3. Ray Ban Wayfarer
I always liked sunglasses but never actually owned a single pair. At first I didn't now which ones I liked or what would suit my face format so I ended up putting off the idea of buying ones. Then I fell in love with quite a few but began facing a new problem: my face is too small. I prefer normal to large frames but only the small ones would suit my face. Everything I tried would be abnormally large on me and I would end up looking silly instead of cool. Even sales people would tell them they were too large for me. Then a friend of mine suggest looking at the kids section. Geez, that was an embarrassing suggestion... but he forced me to try ones on and they fit. Children section sunglasses fitted my face perfectly. I decided to deal with that fact latter and bought these black Ray Ban Waifarers. I like how they look on me but haven't been using them that much.
Sempre gostei de óculos de sol mas nunca tive um único par. Inicialmente não sabia de quais mais gostava ou que tipo de armação ficava bem com o formato do meu rosto, por isso acabei adiando a ideia de comprar uns. Depois apaixonei-me por uns quantos mas comecei a deparar-me com um novo problema: o meu rosto é demasiado pequeno. Gosto de óculos de tamanho normal a grande mas só os pequenos me assentavam no rosto. Tudo o que experimentava ficava anormalmente grande em mim e acabava por parecer tola ao invés de fixe. Até os vendedores me diziam que eles eram demasiado grandes para mim. Depois um amigo sugeriu que desse uma vista de olhos à secção infantil. Bolas, foi uma sugestão embaraçosa... mas ele forçou-me a experimentar alguns e eles cabiam perfeitamente no meu rosto. Óculos de sol de criança cabem no meu rosto de forma perfeita. Decidi lidar com isso mais tarde e comprei uns Waifarer da Ray Ban de cor preta. Gosto de como me ficam mas não os tenho usado muito.
4. Essie's Bikini So Teeny collection // Colecção Bikini So Teeny da Essie
Too cute and pretty for words. Sorry but I think you understand.
Demasiado fofos e bonitos para comentar. Desculpem mas acho que me compreendem.
5. Pride "month" // O "mês" do orgulho
Gender and sexual rights are something that speaks very close to me and so for the past eight or nine years I've been taking part of Lisbon's Pride Parade. The one in Lisbon was on last month's 23rd but the one in Oporto is
today
(so if you're near make sure you stop by). One thing I like about our demonstrations is that they are in fact demonstrations and not parades. I mean, you see most pride parades all over the world and they are full of brands and nightclubs and people are partying and not demanding equal rights (I'm talking about the majority of the demonstrators, not all). In Portugal the parade is way more political. Of course you have music and people having fun nonetheless but most activists are aware that you can party any other day of the year so they pay particular attention to this one, politically speaking.
Os direitos sexuais e de género foram sempre coisas que me foram muito caras, por isso nos últimos oito ou nove anos tenho marcado presença na Marcha do Orgulho de Lisboa. A lisboeta foi a 23 do mês passado mas a do Porto é hoje (por isso, se estiveres perto, dá lá um saltinho). Uma coisa que me agrada nas nossas manifestações é o facto de elas serem realmente manifestações e não desfiles. Quer dizer, ao ver a maior parte das marchas por esse mundo fora vemos que elas estão cheias de marcas e de discotecas e as pessoas estão a festejar e não a exigir direitos iguais (refiro-me à maior parte e não a todos). Em Portugal a marcha é muito mais política. É claro que há música e as pessoas divertem-se à mesma mas a maior parte dos activistas tem consciência de que é possível festejar em qualquer outro dia do ano e consequentemente prestam mais atenção a este, a nível político, claro.